Author:Jocelyn Chen
We have now entered May of 2020 and the first half of the year will soon be over.Most cities around the world are still under lockdown and/or strict quarantine restrictions, living in the shadow of the coronavirus. Even though many countries have begun to gradually loosen their epidemic prevention measures, many top restaurants – which are wholly dependent on international visitors and tourists – may be in a position in which they can never recover.China is the first country to resume life in this new normal, has been effective in controlling and limiting the spread of the coronavirus, allowing many restaurants to reopen. Countries that haven't been able to control this spread or get infection rates near to zero have resulted in many cautious high-income target group customers simply staying at home and refraining from heading out to dine. As a result the road to recovery of the F&B industry in those respective countries is going to be much longer.Over the past month I started several live streams on Instagram with gourmet friends and chefs in Taipei, Hong Kong, Japan, Thailand and France to talk about the status of restaurant industry during this epidemic. I found out that they are all very interested in knowing more about the current situation in Shanghai. During this period I also visited as many local restaurants as I could.

Restaurants in Shanghai restarted business after the government announced they would reopen during the middle of February. However, as the epidemic started to peak, businesses from late February to early March can only be described as reverting back to the ice age with little or no customers. Restaurants have many fixed costs that have to be paid daily and opening the door each time results in financial loss. To reduce this operating pressure many restaurants began to focus on the provision of takeaway services, but this is undoubtedly extremely difficult to implement for fine dining restaurants. However at the very least it provides a way to secure some income to pay the bills. With a 30% commission rate – which is about standard in most countries – the use of food delivery platforms doesn't come cheap. This is a very difficult time for the restaurant industry with the main financial pressure for almost all restaurants coming from high rents. As domestic coronavirus cases reduced almost to zero during late April, consumer confidence started to return and more and more diners began to eat out. By then I had stopped ordering deliveries and went out to eat to support the local restaurants.

From my observations, the recovery of fine dining restaurants in Shanghai after the epidemic has been inconsistent. The strength of recovery for Western cuisines has not been as good as that of Chinese. Many Michelin-starred restaurants have begun to launch special lunch sets at affordable prices in order to attract customers. For example 8 1/2 Otto e Mezzo BOMBANA  Shanghai– which hasn't done so for seven years – launched a 598 RMB (i.e. 83 USD ) lunch set from Monday to Saturday using simple ingredients to create great food. That month I visited them twice – both on Saturdays – and found out that lunch and dinner were fully booked, but customer levels during weekday dinner were still not as high as before the outbreak began.
Chef Riccardo La Perna of 8 1/2 Otto e Mezzo BOMBANA Shanghai
8 1/2 Otto e Mezzo BOMBANA Shanghai Pranzo Menu dish – Busiate|Morelli's artisanal pasta,sea urchins, fine herbs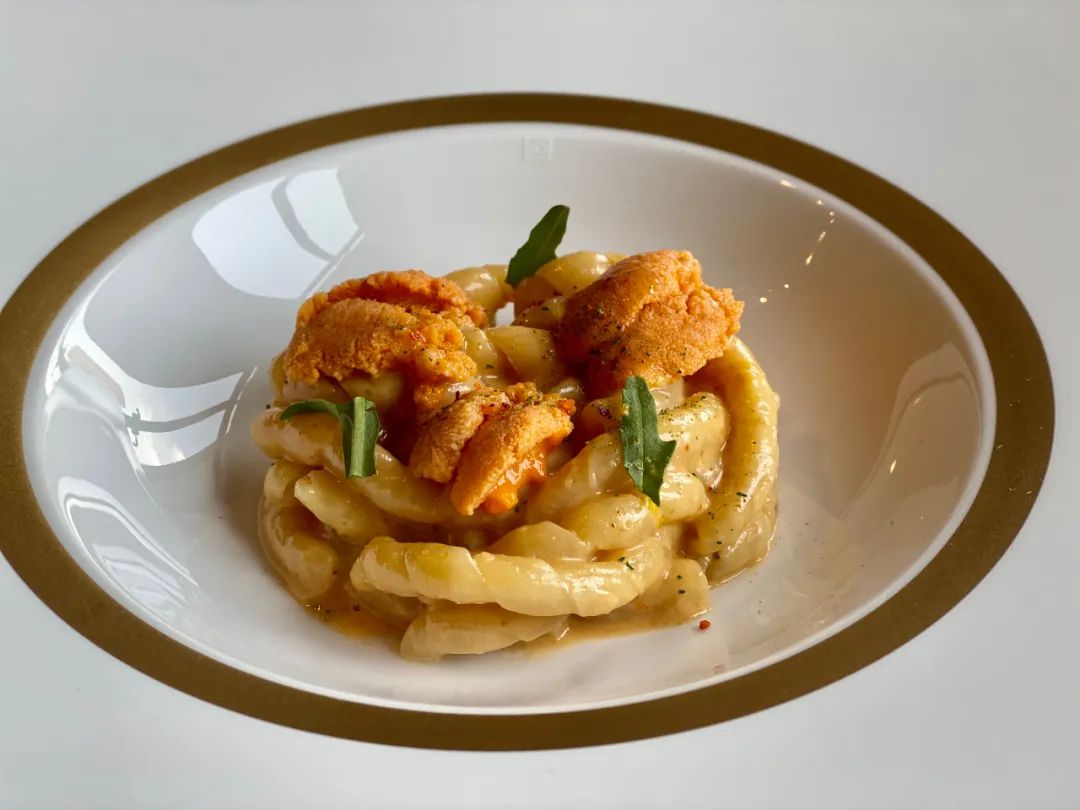 8 1/2 Otto e Mezzo BOMBANA Shanghai Pranzo Menu dish – Beef|Australian "mayura station" classic tagliata, salad leaves, potatoes
Shanghai's Maison Lameloise – another restaurant that recently got their Michelin star in 2020 – also launched a lunch set priced at 888 RMB (i.e. 124 USD )that runs from Thursday to Sunday. It sits on the 68th floor of Shanghai Tower – the tallest building in China – with the view alone justifying the price. Da Vittorio – one-Michelin-star Italian restaurant from Bergamo, Italy that landed in Shanghai last year – has also launched a special business lunch that has been very successful: It's fully booked at lunch time. The restaurant manager informed me that dinner service has also recovered to about 80% of pre-coronavirus levels.
Manager Pierre Lafargue(left) and Chef Yann Klein(right) of  Maison Lameloise Shanghai
Maison Lameloise Shanghai dish – lamb
Chef Stefano Bacchelli of Da Vittorio Shanghai
Da Vittorio dish – "Vittorio" style Paccheri pasta
Currently these restaurants are experiencing tough economic conditions even before a recovery can begin, especially with large staff expenses that have to be considered. In order to stimulate a quicker recovery, many restaurants are providing steep discounts to consumers in an attempt to boost customer traffic and cash flow. Set lunches launched by some top-level western restaurants have been really successful in attracting lots of customers, with Maison Lameloise having a full house that day. From the busy kitchen and the look in the waiters' eye, I could perceive the financial pressure as the result of these incentives. As overheads persist and uncertainty still at high levels, whether or not these restaurants can achieve a profit balance remains to be seen.
Ultraviolet by Paul Pairet, @thekitchenarchive
Polux classic dish – Beef Tartare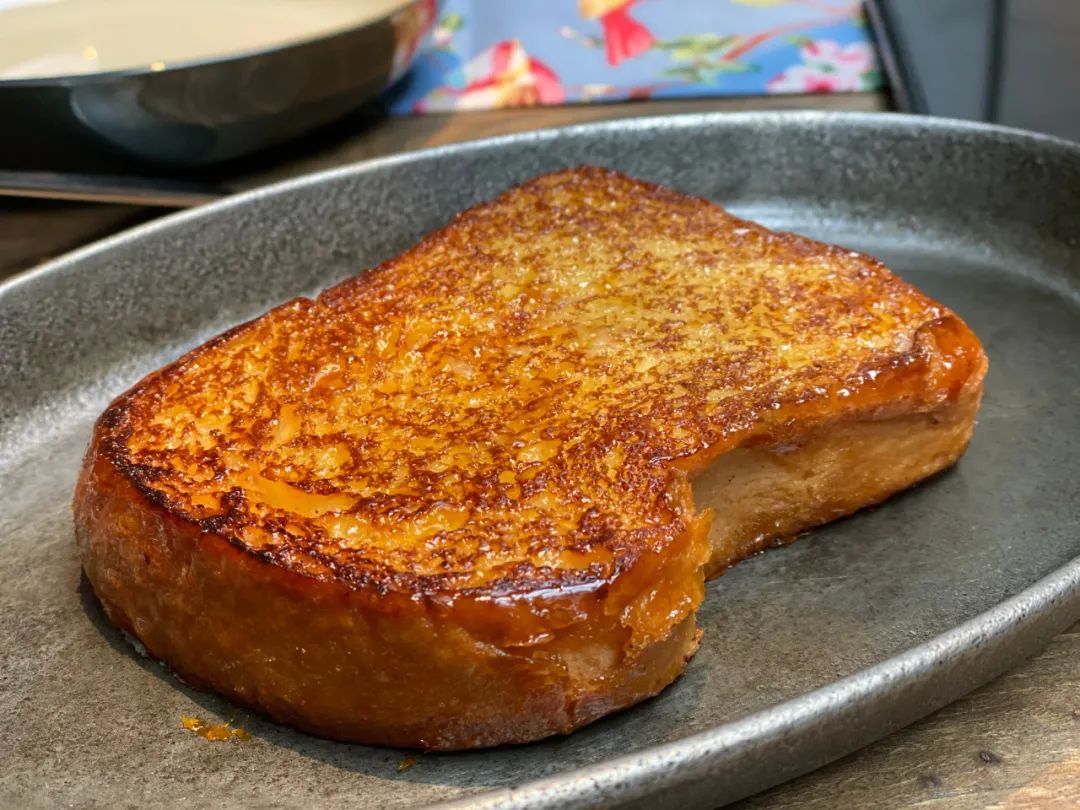 Polux classic dish – French Toast
In my opinion, Shanghai's Western fine dining is still the most affected by the epidemic. As for the businesses of Chinese restaurants, the rate of recovery seems relatively quicker. In late April I had dinner at some Chinese restaurants like Shilu, Zuidong, Xinrongji (新荣记)on Nanjing East Road, Jingxihui and Yuzhilan, in which there was no discounts or promotions offered. Restaurants with meal prices under 500 RMB such as in Huaiyang restaurant The Hut (食庐) and Taizhou restaurant Oriental House(醉东) saw long lines of customers just before May 1st, but in Xinrongji on Nanjing East Road, a high-class Chinese restaurant, only 60% of its lobby is occupied by people whilst its private rooms were booked solid. It is estimated that its business recovered to around 70%-80% of pre-coronavirus levels, but the situations of restaurants that do feature private rooms have to be further investigated. It is also important to note that business request for large banquets dropped heavily during this period, but has seen a marked improvement to pre-epidemic levels from May.
 The Hut dish – Plum Shrimp
 The Hut dish – Signature Smoked Yellow Croaker
The Chinese local gourmet guide "Black Pearl " awarded Three Diamonds to "amazing Chinese cuisine" (菁禧荟), one of Shanghai's premier Chaozhou cuisine. Chaozhou cuisine originates from Chaoshan, Guangdong Province, China. Its main ingredient revolves around seafood and makes good use of raw ingredients. Most dishes are cooked in a wide variety of ways such as: steaming, boiling, stewing and frying to preserve the original taste of food. It is my favorite restaurant and on this occasion I went to the restaurant located at the Bund. It was noticeably less busy in the lobby than before, but there was no private room empty. Yuzhilan – a one-Michelin-star Sichuan restaurant on Julu Road – had all their six private rooms full and when I visited it in April.
 "amazing Chinese cuisine" dish – Pea
 "amazing Chinese cuisine" dish – Homemade Ribs
Yuzhilan Shanghai dish – The essential taste of superior abalone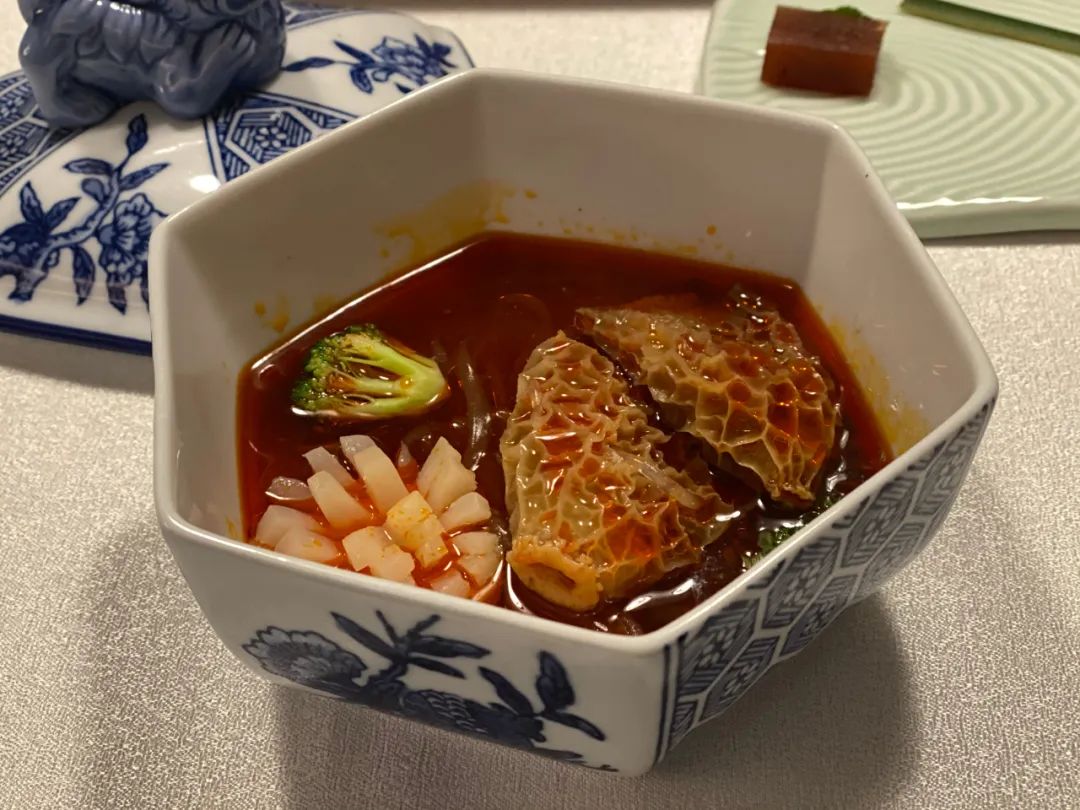 Yuzhilan Shanghai dish – Sour and hot Australian scallop
During the Labor day holidays I also visited Polux in Xintiandi and found out that it was hard to get a seat there. When I arrived there were already several diners waiting for a table. The one and only three-star Michelin restaurant in Shanghai is Ultraviolet: a sensory restaurant founded by chef Paul Pariet that attracts many dining enthusiasts from all over the world. At the beginning of the pandemic they found themselves in a precarious position having the majority of their bookings cancelled during the early coronavirus outbreak. The restaurant is considered a treasure of Shanghai and – being now easier to make a reservation than before – the 26 million people in Shanghai have been showing their support. Since its reopening in March it has been almost full everyday with local customers.
On the whole I've found that those restaurants whose business was already in a healthy position before the epidemic began, have been able to recover faster. Western fine –dining restaurants tend to have higher costs and seem more affected than Chinese restaurants.
Events of some luxury brands and business meals came to a halt during this period and have to be resumed yet. This has affected the Bund and Xintiandi greatly as these two areas see the highest proportion of tourists. As people continue to tighten their wallets, these areas may not see a recovery until the end of the year. Even if we do see that the restaurants are full, it does not paint the full picture of their overall revenues due to decreased menu pricing and therefore cannot be compared with the same period last year.
This month Chinese restaurant week kicks off. During this time the organizers not only charge an American Express sponsorship fee, but also charge restaurants a 17% commission fee. I would suggest guests make reservation through the restaurant directly to help reduce the costs for these restaurants. In these hard times they need support from clients, if we can help them by simply by making a call, why shouldn't we do it?
The epidemic is like a magic mirror that has accelerated the closure of restaurants that were already poorly managed. However, before a vaccine is successfully developed within the next two years, I fear that the world of fine-dining will not be able to truly fully recover.
For many Michelin star-rated restaurants around the world that are currently closed, offering a food delivery service at a fair price seems like the only viable option left.
The esteemed Michelin Guide is to delay printed publication of their 2021 guide "in some regions". Michelin could not yet confirm which regions. In an interview with an official spokesperson from the company's headquarters in France, Michelin confirms that while their aim is to "present a relevant and accurate restaurant selection", they will be "delaying the publication of the printed MICHELIN Guide" in "some regions." A digital edition of the guide will be released first, sticking to the original "exclusive revelation date", Michelin says.(quoted from big 7 travel).  In my opinion postponing the printing date is also a deferral strategy, as it buys time for inspectors. At present officials in mainland China have not announced the award date and a delay is expected. In addition, the actual situation also needs to consider the date when Hong Kong inspectors can visit the mainland.
I discussed with food writer Hsieh Chung-Tao based in Paris who used France as an example. He mentioned that there is another problem that must be solved by the Michelin guide and that is when the guide is actually released, some restaurants might be already out of business. I would suggest that restaurants on the verge of closure should not be involved in the scoring system.
Can the Chinese market become a life-saving straw for these rating systems? Many international media have been discussing on whether these rating systems will still exist in the future.
Looking back at the past three months, a lot of sacrifices have been made. For instance, the lockdown in Wuhan was extreme and the ban was only lifted once levels dropped near zero. In contrast, many countries risk a second wave of the pandemic; and with many countries pressured to open up their economies, this risk seems like a high probability. The same is true in Shanghai, where the catering industry is full of confidence for May and June, but what will happen after the country is back open to the world? The mood is one of both expectation and fear.
On the upside, after the epidemic, the anti-globalization wave may become the norm. For Shanghai, fine-dining restaurants that are used to importing top-quality ingredients may perhaps turn to local ingredients to boost the local agricultural product supply chain. In the past they relied heavily on the export of top-grade ingredients such as caviar, matsutake, etc. In the next two years they may very well decide to focus on the domestic market.
"The restaurant industry is the coldest when the snow melts." Even if the epidemic slowing down, people start going out again, and a restaurant seems full, it doesn't mean that restaurant has fully recovered; it may just be just a moment of respite from a long war. These talented chefs have contributed to our history and culture by continuing rent concessions, landlord rent reduction, and by customers dining out, then we can overcome the tough times together.
Human beings should not stay in and waiting to be fed by deliveries.