2020 TastyTrip Gastronomic Forum will be held on October 26th in Shanghai! Since the gastronomic forum first held in 2018, it has become a significant event in China's F&B industry.
2018-19 TastyTrip Gastronomic Forum Review
2020 has been a very unique year for the global F&B industry. What began as an epidemic at the start of the year has gone on to become a global pandemic that has continued to wreak havoc around the world. Although China has stepped into a post-pandemic era, there still has a second wave globally. This has brought about a new normal to everyday life that affects everyone and puts forth a life-and-death test for the F&B industry. Although times are tough during this crisis, we are starting to see some light at the end of the tunnel and opportunities arising for potential recovery. The domestic economy together with general everyday life has started to gradually return to this new normal, and it is our aim to gather industry people together in Shanghai, China through this year's "TastyTrip Gastronomic Forum" to share our ideas and discuss the future development of the F&B industry in this current climate.
In this extraordinary period, TastyTrip has decided to reduce the price of the ticket, hoping to gather industry people and share more ideas.
There will be three main themes in the event: "New F&B Industry Trends in the Pandemic Era"; "F&B Industry Focus on Sustainable Development in China"; "Female Talent in China's F&B Industry".
 New F&B Industry Trends in the Pandemic Era
We have invited a number of well-known F&B brand leaders to share their experiences on how they have handled the current crisis and how they have gone about their decision-making to turn current pandemic conditions into a success story.They will discuss their successful marketing strategies during this difficult period. TastyTrip founder Jocelyn Chen and F&B public relations representatives will also discuss how they have been working and helping F&B brands find breakthroughs during these testing times, the kind of adjustments that need to be adopted to formulate successful brand communication strategies, maintain brand visibility in the market, and to create brand differentiated new value as to gain consumer trust.
F&B Industry Focus on Sustainable Development in China 
The next theme is the globally hot topic of "F&B Sustainability". One of the most important responsibilities of the contemporary F&B industry is to protect the environment and promote agricultural and ecological sustainability. At the height of the pandemic, the topic of sustainability and health have attracted greater public attention more than ever before. it is through innovation that provides the foundation for sustainability. New types of food that originally took a long time to be accepted by consumers are now being accepted a much greater pace during the pandemic, and it is certainly an area worth exploring. In addition, in recent years the domestic trend of "From Farm to Table" has become even more popular and begs the questions of how the F&B industry can perform in a way that is both respectful and sustainable to the environment. We will also take a look at the current status of China's local food supply chain.
Female Talent in China's F&B Industry
In the domestic F&B industry, there are many female talents whose successes shrine bright through their dedication, motivation, and hard work, but are rarely mentioned publicly. The third theme of the event is "Female Talents in the Chinese F&B Industry" whereby we have invited several key female talents in the F&B industry – funders and chefs – to come to discuss how they view the positive impact of female talent in the industry and to share their unique perspectives and ideas on how F&B industry trends will be affected in the future.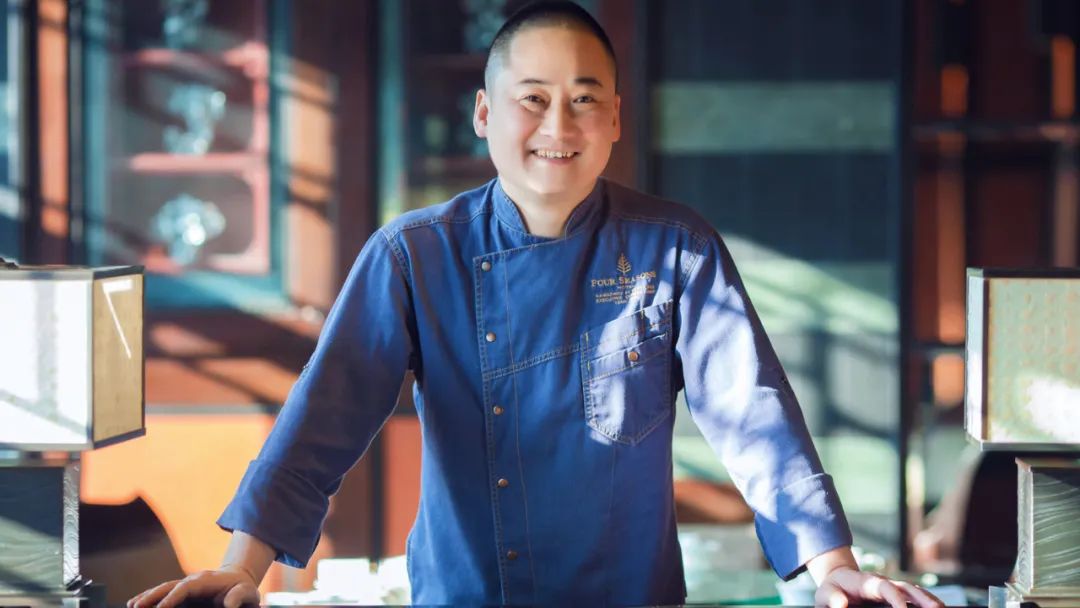 Wang Yong, Executive Chinese Chef of Four Seasons Hotel Hangzhou at West Lake
Finally, the biggest highlight of the event will be the keynote speaker, popular Chinese executive chef of the Four Seasons Hotel Hangzhou, Wang Yong, who will share the story of his amazing ten-year learning path of Chinese cuisine to conclude the forum in perfectly.
Chef Wong Yong got inspiration from Western cuisine, deconstructed, and applied it to his own Chinese dishes. He is the chef who can produce up to 200 dishes at a time, with each dish maintaining to fine dining standards. Chef Wong Yong keeps low-key and has a shy personality, so it is a rare opportunity that TastyTrip has invited him as a keynote speaker this time.
Time
9:00-15:00 Monday, 26th October 2020
Venue
Modern Sky LAB Shanghai (Ruihong Road)
3F, Ruihong Tiandi Moon Bay, No.188 Ruihong Road, Hongkou District
Ticket
Early Bird Offer: 498 RMB (Original: 618 RMB)Lunch is not included
Once the ticket has been sold. It cannot be refunded but can be transferred.
Notice
All participants are required to wear masks when entering.
"Shanghai QR Code+Temperature Checking" are also required.
How To Register 1:
Scan the QR code
How To Register 2:
Add TastyTrip WeChat account
Select "Gourmet Forum美食论坛" and  click "I want to register 我要报名"
In 2018, TastyTrip Gastronomic Forum welcomed 219 guests whilst 238 guests in 2019. The majority of participants were those from the fine dining industry which included: chefs, restaurant managers, F&B related media, food distributors/suppliers, food lovers, etc., 78.2% of them have the ability to purchase; 65.4% of the participants own influence in industry, and 93.1% of the participants are related to hospitality industry.
Previous Analysis
Sponsors Benefits
Once becoming our sponsor, your brand could reach more target customers,especially influential industry decision-makers, through effective marketing exposure. Sponsors will also be able to participate in industry events with industry leaders to enhance brand image and visibility.
Please Contact Us For Further Inquiries
Sponsor/Cooperation
Allen Li:marketing@tastytrip.com
Media/Promotion
Lucy Lee:lucylee@tastytrip.com
Ticket / Others
Saya Deng:sayadeng@tastytrip.com
Wechat :tastytrip2020
---
weibo:TastyTrip
Instagram:_tastytrip_